Tapestry 270 is an investigation into the transition between the indoors and outdoors.
Through delving into the heritage of tapestries we found out their importance to warm-up, protect spaces and tell stories. By taking a microscopic view of the fibre we were able to understand its structure and enhance its protective aspect. We wanted to tell the story of the material by showing where its characteristics come from, and how the tapestry can protect the interior space of the house, as well as, in the form of a garment protect the body.

To embody the transition of the Tapestry from an indoor piece towards an outdoor garment we selected the Merino Wool. The white shapes seen are the patterns of the garments created, and the rest for the interior space, through this process nothing is going to waste.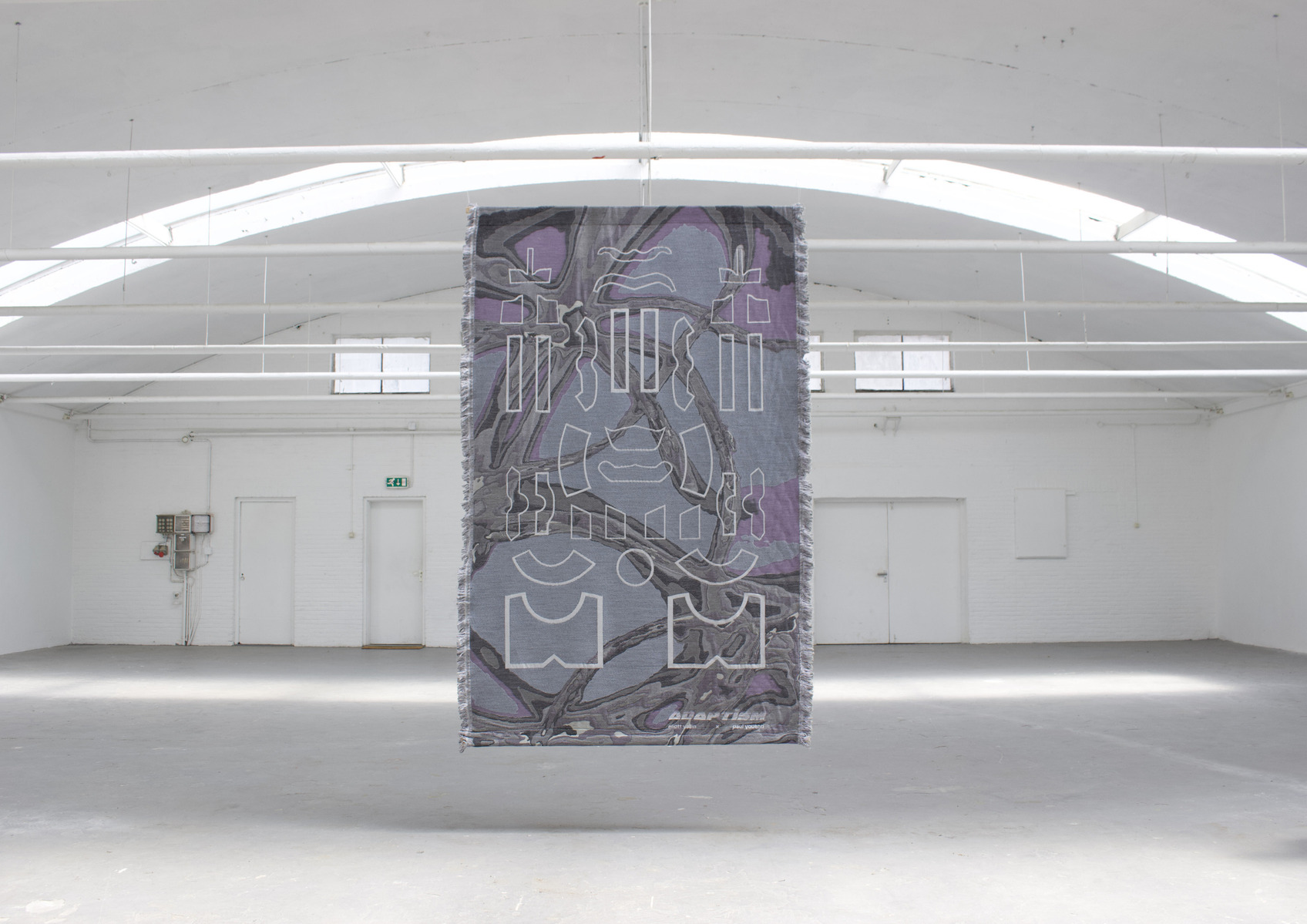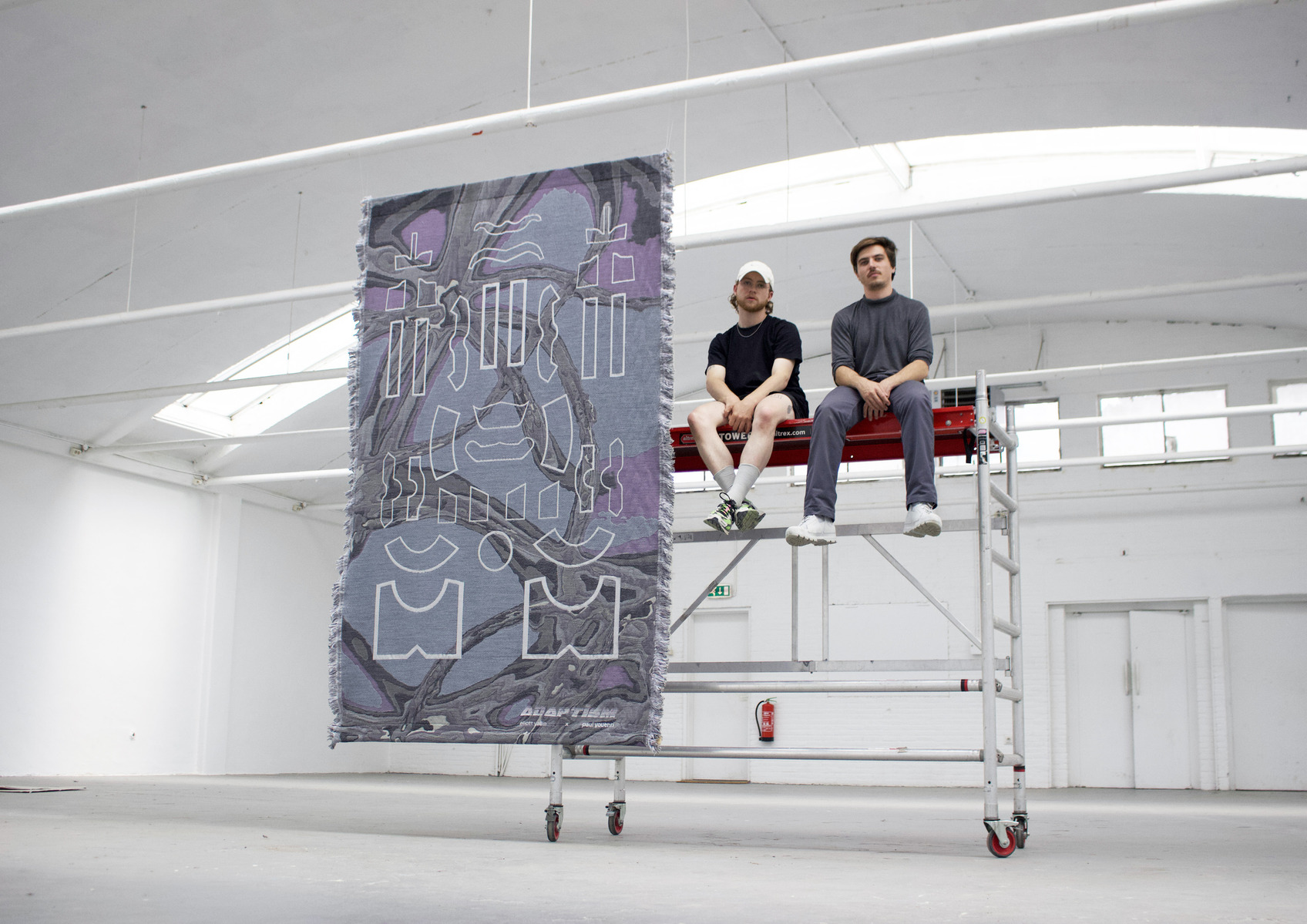 Paul and Eliott decided to start working together after a visit to the Textiel Lab in Tilburg. By merging their two visions, they defined the philosophy and the word « adaptism ».
They based their process on a very clear and transparent communication through a database of their dialogue.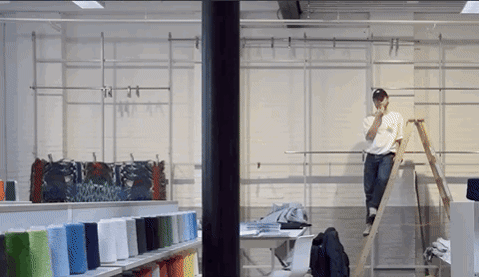 Thanks Eliott Vallin /Marjan van O. /Franck D. /Astrid E. /Frans V. /Perry Van D.H./Martin S. /Michelle B. /Rony P.